Wasp Nest Removal Nottingham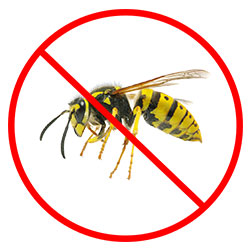 There are different types of Wasps & Hornets, they include:
Common Wasp / German Wasp
European Hornet
Common Wasp / German Wasp:
The Common Wasp and the German wasp are the 2 species of Wasp in the UK which are the most common. These 2 are the one's which contribute to the stings which people tend to get. They can often be quite aggressive. They try to build their nests indoor, in a sheltered location with access to the outside. Garages and hollow trees are examples of the kind of places they like to nest.
What do Common Wasps & German Wasps look like?
They have a yellow and black body with differing marking depending on which type of species they are. The sizes can range from 1.2 cm to 1.7 cm.
European Hornet 
The European Hornet is quite different in comparison to the Common Wasp or German Wasp. They are large insects and be up to 4 cm long. They have a unique abdomen which is orange with brown stripes.
Where do you support homeowners and business owners with Bee Nest Removal?
We support people in Nottingham, Derby and Leicester and the surrounding counties.
Wasp Nest Removal Cost
Give Us a Call Today