Squirrel Pest Control Nottingham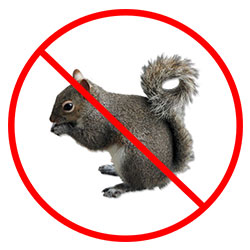 Squirrels
Do you have an issue with Squirrels? Well you've come to the right place.
In first thoughts, having an issue with squirrels isn't something most people think they'll ever have. They are often found playing in the park or in your garden and everything is great – you're probably taking photos of them as they eat nuts in the garden.
It becomes an issue however when you discover them inside parts of your house, for example in the attic. They aren't so cute at this point.
There are a couple of different types of Squirrels:
Red Squirrels
Grey Squirrels
How do I know if I have a Squirrel infestation?
The first alerts of their existence is usually whilst at home, you may begin to hear noises which consist of scratching or chewing. This can often be in the loft / attic
Here are some other damage they can cause:
Breaking elements of your garden such as plants
Trees being chewed
Droppings
Holes in your grass
Nests appearing
Damage to electrical wires and pipes
Where do you support homeowners and business owners with Squirrel Pest Control Nottingham?
We support people in Nottingham, Derby and Leicester and the surrounding counties.
Squirrel Pest Control Cost
Give Us a Call Today