Bed Bug Pest Control Nottingham, Derby and Leicester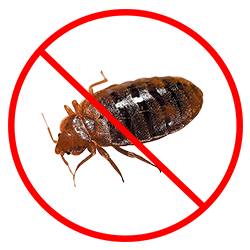 Bed Bugs
The famous Bed Bug has been around for thousands of years and they're very good at hiding in your house. They're often transported from outside your home by yourself or your family without realising. They can often hide in your coats, bags and other clothing without your realising. Once in your home, they can then take hold.
The technical name of the most common species is Cimex Lectularius.
The most notable feature of bed bugs is that they bite people and feed from the blood of humans with the females biting the most as they reproduce their eggs.
Things to know about Bed Bugs
When a female bed bug lays her eggs there can be anywhere between 200 and 500 over an 8 week period. These females will need to feed before they reproduce and lay their eggs. These eggs are usually well tucked away from site as the female wishes to lay them in a protected environment, giving them the best chance of survival. Bed Bugs can live for between 50 days and 1 year in total and tend to mature at different times and dependant on living conditions – they can also live for many months without feeding on humans.
How do I know if I have Bed Bugs or not?
There are a number of tell tale signs to know whether you have bed bugs or not. As bed bugs often bite humans on the arms, legs, stomach and other areas of the body – any signs of bites is a huge clue. These bites usually appear in clusters of 3-5 and the marks may not appear for several hours.
Here are some signs you have bed bugs:
Skins of bed bugs – as they go through many different cycles of their life, they shed skins as they grow.
Excrement – bed bugs will eventually leave behind excrement which is basically blood and can be found around areas of activity usually on mattress or bed frame.
Where do you support homeowners and business owners with Bedbugs, Mites and Fleas?
We support people in Nottingham, Derby and Leicester and the surrounding counties.
Bed Bug Pest Control Cost
Give Us a Call Today