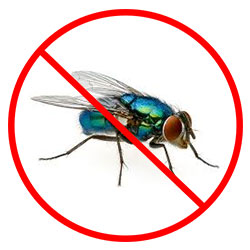 Flies
Flies can for business owners and homeowners alike. If the flies are not removed, flies can spread bacteria around and cause illnesses such as Salmonella, typhoid and E.Coli. Fly Removal can provide you with a longer term strategy to avoid them coming back.
Things to note:
Try to exclude flies by preventing them from accessing your building. Whether it's through doors, vents, windows or even roofs. A regular cleaning programme of your property will enable places where flies like to breed. By understanding the exact species type you have will determine the best treatment. Ensuring regular checks of problem areas are conducted and regular maintenance of the area will help to avoid infestations recurring.
Where do you support homeowners and business owners with Fly Removal?
We support people in Nottingham, Derby and Leicester and the surrounding counties.
Fly Removal Cost
Give Us a Call Today