Silverfish Removal Nottingham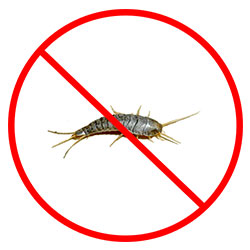 Silverfish
It's always disappointing to find an infestation of Silverfish. They are well known for their feeding behaviours. They can often damage books, photographs, wallpaper and other items which can be found around the house. They tend to appear in the evening when everybody is in bed and aren't usually seen in the daytime.
Places with high humidity are the best for Silverfish, places which are damp such as
kitchens, bathrooms and basements are the usual suspect places.
But are Silverfish really harmful to humans?
Although silverfish can look scary to some, they aren't harmful to humans. They haven't been found to bite, however it is known that they can cause allergic reactions to some specific people. They can also spread bacteria as they walk through bins and round drains.
Where do you support homeowners and business owners with Silverfish Removal Nottingham?
We support people in Nottingham, Derby and Leicester and the surrounding counties.
Silverfish Removal Nottingham Cost
Give Us a Call Today