Cockroach Pest Control Nottingham, Leicestershire and Derby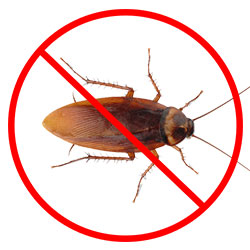 Cockroaches
Let's face it, finding a cockroach in your home or business is not a pretty sight. Cockroaches are well known to carry several diseases such as Salmonella, Dysentery & Gastro-enteritis. These insects are certainly one which can cause serious health risks. The droppings of a cockroach can bring on an increase in eczema as well as asthma.
A unique characteristic of the cockroach is that they are very tough and they are able to reproduce quite quickly.
So why are Cockroaches such pests?
As described above, Cockroaches can carry a number of diseases which can be very serious for humans. For businesses, they can totally ruin your reputation, especially if customers see them. It would only take 1 customer to share on social media and this could seriously hurt the business for a long time to come.
Where do you support homeowners and business owners with Cockroach Pest Control Nottingham?
We support people in Nottingham, Derby and Leicester and the surrounding counties.
Cockroach Pest Control Nottingham Cost
Give Us a Call Today