Flea Pest Control Nottingham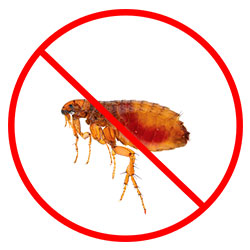 Flea's
The most common species of flea in the UK is the Cat flea Ctenocephalides felis and the Dog flea Ctenocephalides canis. They are an extremely common pest whose primary host is domestic cats and dogs but are known for biting humans
Fleas can live on any warm-blooded animal but are often found to be living on humans, domestic animals and rodents.
When not feeding on a host, fleas are mainly active in communal rooms, places where pets sleep and wherever there is most activity.
If you have an active infestation, you may see fleas jumping in your carpet and furniture.
Things to know about Fleas
Fleas and their eggs can be commonly found in soft furnishings which provide plenty of insulation, such as carpets, pet bedding, clothes and upholstered furniture.
As flea eggs can survive dormant for long periods of time, sometimes up to 18 months, it's possible that the infestation was a problem before you even moved into your current home!
How do I know if I have Fleas?
Signs of Flea include, seeing them hopping across the floor or furniture, pets scratching and bites on legs or around ankles. If you have been holding a pet, you can also expect bites on arms.
Where do you support homeowners and business owners with Fleas?
We support people in Nottingham, Derby and Leicester and the surrounding counties.
Flea Pest Control Cost
Give Us a Call Today