Bee Removal Nottingham, Derby and Leicestershire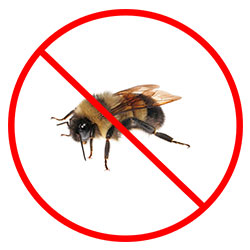 Types of Bees
There are many different types of wasps, hornets and bees in the world but only a handful are present in the United Kingdom. There are a number of species which aren't aggressive and won't attack.
Honeybees are a very important part of our ecosystem and aren't aggressive by nature. It's important to understand the different between Wasps, Hornets and Bees.
Honeybees are kept by Bee Keepers
Our specialist team can support you to remove honeybees and relocate them. Honeybees can live in trees or within chimney pots, spaces in between the walls as well as in the loft. They may well fly together and form a cluster on a tree branch. It's very common that honey bees can form a colony with a size that is greater than 30,000.
Where do you support homeowners and business owners with Bee Nest Removal?
We support people in Nottingham, Derby and Leicester and the surrounding counties.
Bee Nest Removal Cost
Give Us a Call Today