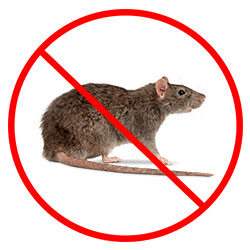 Rats
Rats can be very testing and often don't give up easily when trying to enter a specific building. They can easily force themselves into a residential property or organisation and spread diseases and damaging stock and household items. It's absolutely crucial to eliminate the problem as soon as possible.
Rats can damage flooring, doors, and piping. When building their nests they will chew almost anything to create a nest for their young. They're especially menacing when contaminating food with their urine and droppings. Diseases such as Weil's disease (Leptospirosis), Rat bite fever and Salmonellosis are all commonplace with a rat infestation.
Damage to businesses as a result of a Rat infestation / Why I need Rat Control:
Causing a loss of customers due to them being close to the building, it isn't a good image your business wants to have
Leading to the damage of stock and other equipment which is costly to replace
Loss of reputation can lead to a dramatic decline in sales and profits
Legal implications if the issue isn't addressed
How to prevent Rats:
Make sure bins are covered
Seal holes around pipe work or vents
Fix holes in outbuildings
Keeps gardens clear of debris
Make sure drain covers are in good condition
Avoid feeding birds
Pest Problems Solved Rat Control – Rat Infestation solution:
Our specialist team is well trained in the extraction of rats – get in touch today and we'll solve your problem.
Where do you support homeowners and business owners with Rat Pest Control?
We support people in Nottingham, Derby and Leicester and the surrounding counties.
Rat Control Cost
Give Us a Call Today